Atlanta Overview
- December 5-6, 2022
During this event, you will learn essential techniques in video editing, color correcting, and audio mixing using Adobe Premiere Pro and After Effects. Sessions and panel discussions are presented by Adobe Certified instructors who are well versed in these industry-standard platforms!
Attend Adobe Community Day!
This is your chance to meet with the Adobe product team and representatives in person to get the inside scope of Adobe Video updates. Learn about their favorite features and workflows.
This unique opportunity allows attendees to engage directly with the team behind their favorite video editing and animation software, After Effects and Premiere Pro.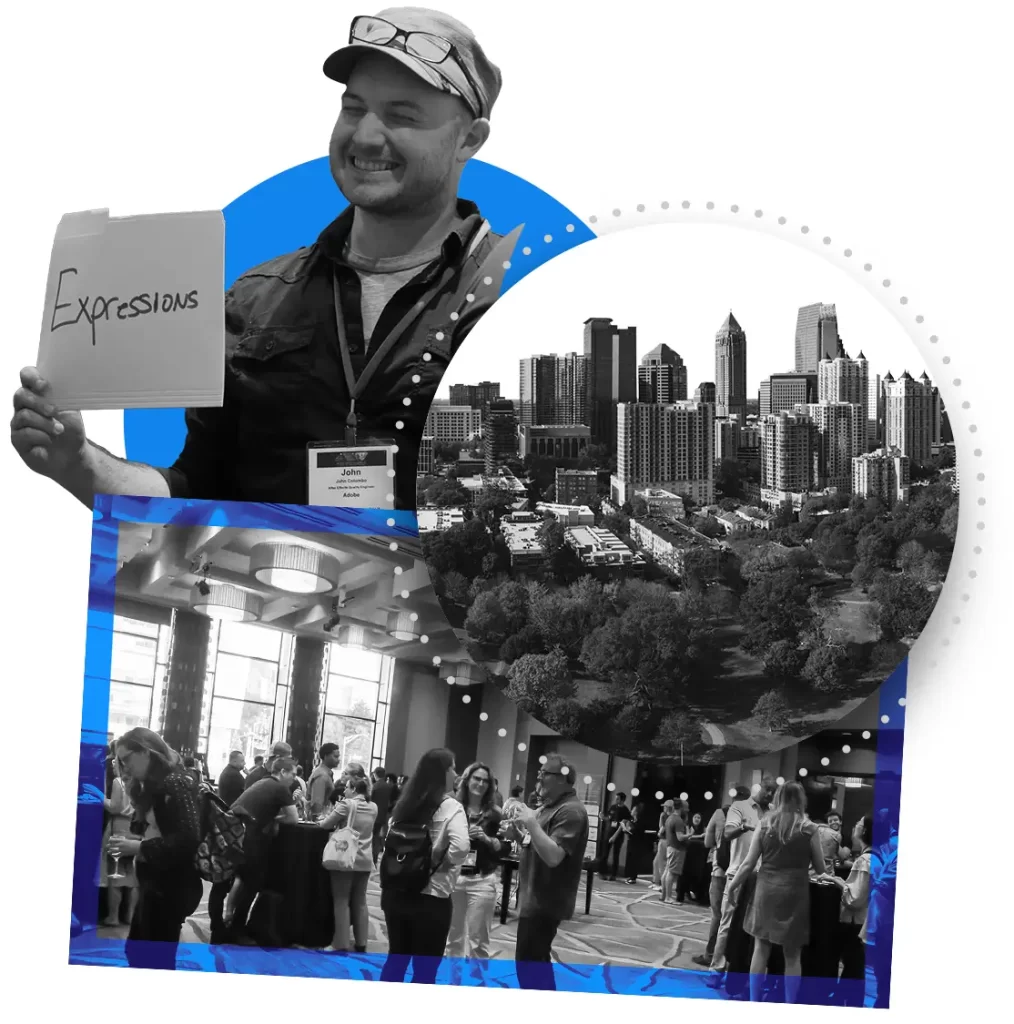 8:30am - 9:30am
Registration/Checkin
9:30am - 10:15am
Premiere Pro & After Effects Keynote
Keynote
10:15am - 11:00am
Camera to Cloud
11:15am - 12:00pm
Adobe Video Panel Discussion
Breakout Sessions: Choose 2 breakout sessions to attend during 1:30pm - 3:00pm
Breakout Sessions: Choose 2 breakout sessions to attend during 3:15pm - 4:45pm
5:45pm - 8:00pm
Cocktails / Networking / Expo
Informal time to mix with community members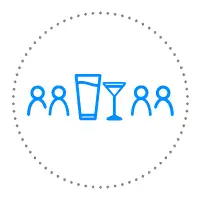 Adobe in Studio / Network Feature and Series Workflows
Speaker: Drew Sawyer
Founder & EP at Moonshine Post
January
/
5:00 - 5:45pm EDT
Moonshine Post-Production Founder Drew Sawyer discusses his Adobe Premiere Pro and After Effects workflow for the company's many studio and network film and television projects.

Premiere Pro
After Effects
8:30am - 9:15am
Collaboration Workflow in Video

8:30am - 9:15am
How to Plan your Future Career as a Content Creator
After Effects
9:30am - 10:30am
Premiere Pro
9:30am - 10:30am
After Effects
10:45am - 11:45am
Premiere Pro
10:45am - 11:45am
After Effects
12:00pm - 1:00pm
Premiere Pro
12:00pm - 1:00pm
After Effects
2:00pm - 3:00pm
Premiere Pro
2:00pm - 3:00pm
After Effects
3:15pm - 4:15pm
Premiere Pro
3:15pm - 4:15pm
After Effects
Master Color Workflows
Speaker: Rich Harrington
Even under the best lighting conditions, your footage can have problems. The right post-production tools and techniques can help you achieve the color, tone, and exposure you want for your videos—whether you're performing corrections or creative adjustments. This class shows you how to correct color and exposure issues with Premiere Pro. Rich Harrington explores various methods for evaluating and fixing problems: using curves, Lumetri effects, adjustment layers, toning, and more.
Learning objectives
Fixing white balance
Achieving the proper tone
Restoring the correct saturation
Using Comparison view for color and exposure corrections
Saving corrections as a LUTs and Looks
Split toning
Using RGB and Hue Saturation curves
Secondary color correction
Managing Lumetri effects
Adding keyframes to effects
Fixing overexposed and underexposed footage
Adding a vignette or border
Legalizing for broadcast
Fixing Problematic Footage
Speaker: Rich Harrington
Do you want to work faster and more efficiently in After Effects? Do you need to be able to troubleshoot specific problems effectively? This class offers you essential techniques to solve specific problems.
Removing objects from a scene has never been easier thanks to the Content-Aware Fill feature in Adobe After Effects. This powerful feature leverages the technology of Photoshop to transform the once-complex procedure of extracting elements from a video into a simple process.
Whether it's removing camera shake or tracking a camera's movement, After Effects has you covered. You can apply a variety of techniques to smooth out the camera movement in a shot, using the After Effects Warp Stabilizer VFX effect, and track the camera to add objects into a scene realistically.
Have tough color problems? Learn how to reverse engineer specific looks as well as deal with tough color casts.
Flickering footage? Learn how to visually stabilize footage as well as perform dramatic time remapping effects.
Editing and Delivering for Social Media
Speaker: Rich Harrington
One of the best ways to reach people is by posting videos on social media. In this class, join Richard Harrington helps content creators of all skill levels make compelling videos that are easy to share online. Rich shares strategies for both capturing and editing videos to maximize impact, such as how composition strategies can impact the look and feel of your clips. He also goes over how to resize and compress videos for specific platforms, including how to reformat video from its traditional delivery aspect ratio to common social media aspect ratios. Plus, learn how to determine whether to post your content directly to a social network or use a hosted platform.
Premiere Pro - Mastering Titles and Graphics
Speaker: Luisa WInters
You now have all the controls you need to design, modify and optimize beautiful titles and graphics for your videos.
The Essential Graphics Panel brings us super cool graphics and text. But now, we also have the new Text panel, which we can use to find, search and replace graphics, spell check and more!
In this session, veteran Adobe instructor, Luisa Winters, will take you through how to create, customize and modify your titles and graphics in Premiere Pro. A not-to-miss session for those of us who need text and graphics in our videos.
Premiere Pro - Better Transitions
Speaker: Luisa WInters
While it is true that most of the time we use cuts, it is also true that sometimes we need that little extra that a good transition brings us. In this session, Luisa Winters will show you how to create mind-blowing transitions using the tools that you have in Premiere Pro. Compositing, keyframing, graphics and color will all be used to create that special transition you know will bring the finishing touch you need for your work. If you work with Premiere Pro, and need exciting transitions, this session is for you!
After Effects - Collaboration Workflow in Video
Speaker: Luisa WInters
For a long time, one of the challenges that After Effects artists needed to content with was showing their work to clients. And even when technology got better and we could stream content over platforms like YouTube and Vimeo and others, it was still problematic to get a true sense of collaboration. With Frame.io all those issues are solved. Frame.io for Creative Cloud is included as part of your paid Creative Cloud membership so you can start collaborating on video projects right from within After Effects. In this session, veteran Adobe instructor, Luisa Winters will show you the ins and outs of working with Frame.io so that you and your team can work closely together from anywhere in the world!
After Effects Power Tips to Become Power User
Speaker: Eran Stern
Work faster and smarter with tips designed to help you become a power user of After Effects. Join motion designer Eran Stern as he shows you the latest features in After Effects, keyboard shortcuts to success, and efficient ways to get things done. This session demonstrates tips, tricks, and techniques and reveals undocumented effects and shortcuts that will blow you away. Learn how to reset tools, control animations, create effects, control layers, fix issues, and integrate with Photoshop, Illustrator, and Cinema 4D. You'll walk away with the information and skills that will make working in After Effects better and more efficient!
Fix it in Post
Speaker: Eran Stern
Whenever you hear someone say, "Don't worry – we'll fix it in post," proceed with caution. Those who say it on set often don't recognize the depth of the issues and the burden will fall on you, the editor. Join Motion Design Educator Eran Stern to learn how to harness the power of collaboration between Premiere Pro and After Effects to solve many production issues in the post-production stage.
2D/3D Motion Design
Speaker: Eran Stern
Discover ways to combine 2D and 3D elements in your video to create visually stunning scenes you can use in film and online. In this session, Motion Design Educator Eran Stern will teach you how to use After Effects to create impressive 3D scenes, even if you have zero knowledge to start. Learn how to create footage with powerful text enhancements that will stop the scroll on Social Media.
After Effects for Social Media
Speaker: Eran Stern
Anyone can post an image or a few lines of text to social media, but few can post high-quality animated videos. Join Motion Graphics Educator Eran Stern in this session to take your basic animation skills to the next level. You'll learn how to take an Illustrator template and convert it to an eye-catching animated social post using simple After Effects tools.